Pindar Creative
Artcoe choose pagespry to help delivery dynamic catalogues
11 November 2020

We're thrilled to welcome Artcoe into the pagespry family as we just we went live with pagespry 2.0!
Artcoe have chosen pagespry to help them speed up the production of their catalogues and also help them create customer specific publications so they can react quickly to changes within their markets.
The ability to quickly adjust publication structures via a simple drag and drop systems helps in time to market requirements needed is this ever-changing world and react to sales requirement and campaigns.
Carl Thomas, Group Technical Director, Pindar Creative commented:
We are delighted to welcome the Artcoe team and look forward to assisting them with their catalogue productions and exploring how we can help their business to better service their customers.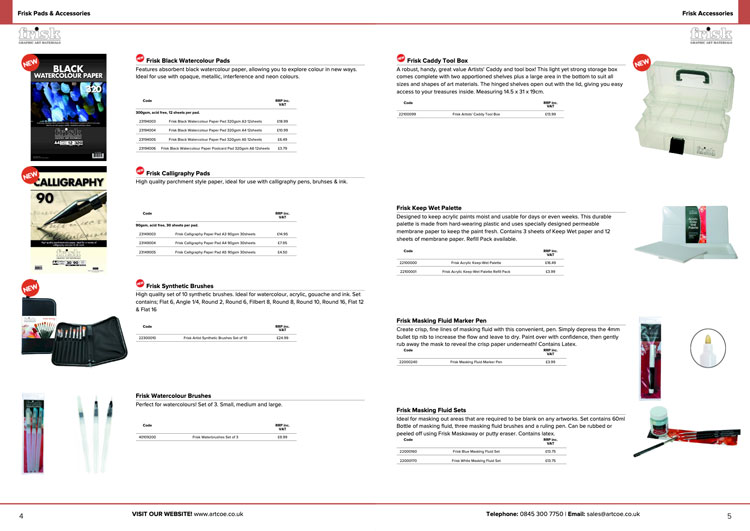 Sam Kemp, Sales Director, Artcoe commented:
We reviewed our catalogue and promotion literature process, which for most businesses is time and resource hungry and we challenged ourselves on how we could utilise and maximise our resources better and use our time more efficiently to ultimately improve our business and service our customers better. We found pagespry and after a longer than anticipated set up process for us both due to new tools and additions being developed on the way through collaboration to improve, pagespry will enable us to do just that - through its simple interface and easy publication creation, it really is a dream. Thank you Carl!.
About pagespry
pagespry is a SaaS solution (Software as a Service) which allows customer to import their data, create a pagination and export out as various formats including PDF, Adobe InDesign & Digital Editions and all via a standard web browser.
About Artcoe
Artcoe is a leading B2B manufacturer, distributor, and wholesaler of over 20,000 fine art, craft, graphic and stationery materials, including their own exclusive brand Frisk which is trade and consumer renowned for high quality and great value.
To find out more, please visit artcoe.com.
About Pindar Creative
Pindar Creative are a DTP (Desktop Publishing) & Software Solutions business located in Aylesbury, UK. They have been working in the catalogue market space for some 20 years and have development numerous automated workflows to assist customers with their product data to produce printed publication and web solutions.
To find out more, please visit the Pindar Creative website.