history
The Barbour story began in 1894 in the Market Place in South Shields. Today the fifth generation family-owned business remains located in Simonside, South Shields. Although it now sources products from around the globe, Barbour's classic wax jackets are still manufactured by hand in the factory in Simonside, and each year orders for over 100,000 jackets are processed via their central, subsidiary and local customer service operations. Barbour currently has 11 of its own retail shops in the UK, and a presence in over 40 countries worldwide including the United States, Germany, Holland, Austria, France, Italy, Spain, Argentina, New Zealand and Japan. There are now over 2,000 products across two seasonal ranges and the collections cater for Men, Ladies and Children. Broadening out from its country wear roots, today the heritage and lifestyle clothing brand produces clothing that is designed for a full lifestyle wardrobe. As well as jackets and coats, the Barbour wardrobe includes trousers, shirts, socks, knitwear and a range of accessories.
the problem
The brand has experienced considerable and consistent growth over the past 7 years. This growth has come through 2 main areas, organic growth via the existing distribution channels and product range extension allowing growth via completely new channels. With the net result of both meaning there has been a year on year increase in product range sizes. A wider range of products appealing to different consumer segments created a greater demand for a variety of specific sales tools. Deadlines remained tight, and the level of product detail increased, which created greater pressure on the current antiquated processes.
the requirement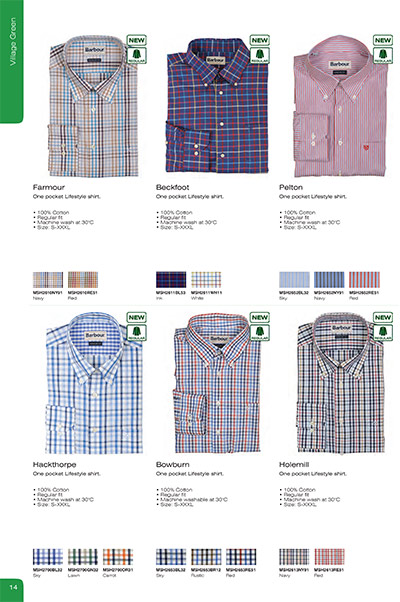 Barbour needed a solution that reduced the design resource involved in the process, whilst increasing efficiency and product detail accuracy. They also wanted to utilise the product data from their back office system where it had been originally created, stored and maintained. Additionally Barbour is expanding globally, and as a result wanted a single global solution that would facilitate all the needs of the international markets. A solution that was flexible enough to allow local market needs for category and segmentation differences, and critically a solution that allowed all this to be done immediately after launch.
the solution
Barbour approached Pindar Creative and asked them to suggest ways of addressing these needs. The proposed solution was Pindar Creative's product "pagespry" (already being used by global brands such as Speedo and Lacoste). An excel spreadsheet of product information was exported from Barbour's back office system, and used to populate a database that lies at the core of the pagespry solution. Having consulted with Barbour, Pindar Creative reduced the page design styles from 20 to 6, in addition to developing functionality that would extract product information from the database and take it directly to print- ready PDF without the need for manual intervention.
the result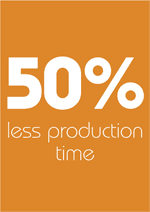 Barbour now produces 25 catalogues a season (rather than 4) with the same number of staff, and has reduced the cost of production by a remarkable 75%! Data preparation time has been halved and bespoke distributor catalogues can be created quickly and easily from the same data.