Pindar Creative
Building a Catalogue in Record Time: How pagespry revolutionized Haldane Fisher's Autumn Sales Campaign
21 October 2020

In today's fast-paced world, businesses often face the challenge of meeting tight deadlines while maintaining high-quality standards. Recently, the renowned home improvement retailer, Haldane Fisher, faced a daunting task – creating a comprehensive bathroom catalogue for their highly anticipated autumn sales campaign within a mere 48 hours. Surmounting this challenge seemed nearly impossible until they discovered pagespry – a cutting-edge tool that would transform their catalogue creation process.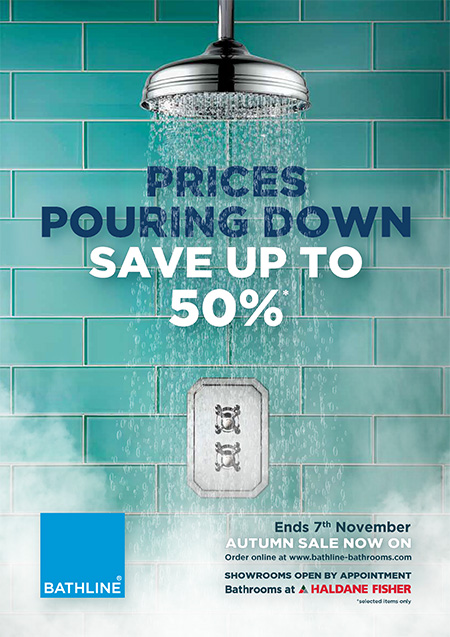 Haldane Fisher has built a reputation for offering top-notch products and impeccable service. As the autumn season approached, they sought to release a captivating bathroom catalogue, showcasing their latest products and exclusive deals. However, due to unexpected logistical issues, their initial timetable was derailed, leaving them with only two days to complete the project.
Traditional catalogue creation methods involve numerous stages, from conceptualization and design to layout and printing. These processes usually demand several weeks or even months. But with just 48 hours on the clock, Haldane Fisher needed a revolutionary solution – and that's when they stumbled upon pagespry.
pagespry, a rising star in the realm of digital publishing, offers an intuitive and powerful platform for creating interactive and responsive catalogues. Armed with the latest technology and a user-friendly interface, pagespry has been heralded as the go-to solution for businesses looking to streamline their publishing efforts.
The tool boasts a vast array of pre-designed templates, cutting down on time-consuming design tasks. Furthermore, it enables seamless integration of multimedia elements, allowing businesses to showcase their products in innovative ways. With features like drag-and-drop functionality, real-time collaboration, and instant previews, pagespry has quickly earned a reputation for being a game-changer in the world of digital publishing.
When Haldane Fisher came across pagespry, they recognized its potential to revolutionize their bathroom catalogue creation process. Implementing pagespry's platform, they discovered a streamlined workflow that dramatically accelerated their catalogue's development.
With pagespry's support, Haldane Fisher successfully completed their bathroom catalogue for the autumn sales campaign within the stipulated 48-hour timeframe.
The Haldane Fisher success story with pagespry serves as a testament to the transformative power of modern digital publishing tools. In a world where time is a valuable resource, pagespry emerged as a saviour, enabling businesses to navigate tight deadlines without compromising quality.
Haldane Fisher's experience proves that innovation, combined with the right tools, can empower businesses to accomplish the seemingly impossible. As the era of digital transformation continues to shape industries worldwide, it is essential for businesses to embrace cutting-edge technologies like pagespry to stay ahead of the curve and deliver unparalleled experiences to their customers.
About pagespry
pagespry is a SaaS solution (Software as a Service) which allows customer to import their data, create a pagination and export out as various formats including PDF, Adobe InDesign & Digital Editions and all via a standard web browser.
About Artcoe
Haldane Fisher is one of the leading independent suppliers to the construction industry in the UK and Ireland, serving both trade customers and the general public.
Haldane Fisher is part of the Haldane Shiells group, made up of Haldane Fisher NI, Haldane Fisher - Isle of Man, Haldane Fisher - UK, and GE Robinson & Prowood bringing the total number of branches within the group to twenty. The business has grown organically and through acquisition, since it was founded by Bob Haldane in 1946, but it still retains the high levels of personal service one would associate with a family-run business. haldane-fisher.com.
About Pindar Creative
Pindar Creative are a DTP (Desktop Publishing) & Software Solutions business located in Amersham, UK. They have been working in the catalogue market space for some 20 years and have development numerous automated workflows to assist customers with their product data to produce printed publication and web solutions.
To find out more, please visit the Pindar Creative website.