Pindar Creative
Happy Camper: E.T. Riddiough's New Catalogue Fuels Sales Growth
New Product Catalogue for E.T. Riddiough
2 December 2019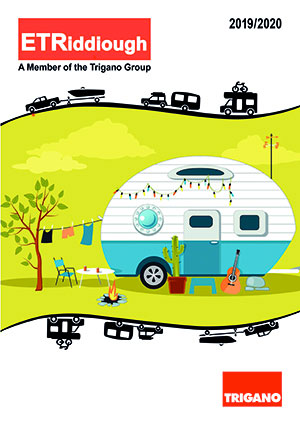 The new E.T. Riddiough 2019/2020 catalogue produced in conjunction with Pindar Creative, has helped to bring structure to a diverse product offering, and so far has received positive customer feedback and improved sales growth for several new featured products.
E.T. Riddiough is a leading trade-only wholesale distributor of motorhome, caravan and van accessories to the UK and Irish leisure industry. Based in Lancashire, the company is part of TRIGANO who employs over 6,000 people across 10 countries in Europe.
With over 4,000 product lines on offer, a catalogue is the cornerstone of E.T. Riddiough's sales and marketing.
Frank Ryan, General Manager at E.T. Riddiough:
The catalogue is crucial for showcasing our large portfolio of products. Customers can easily see what we have to offer and be inspired with ideas on how to develop their own product mix.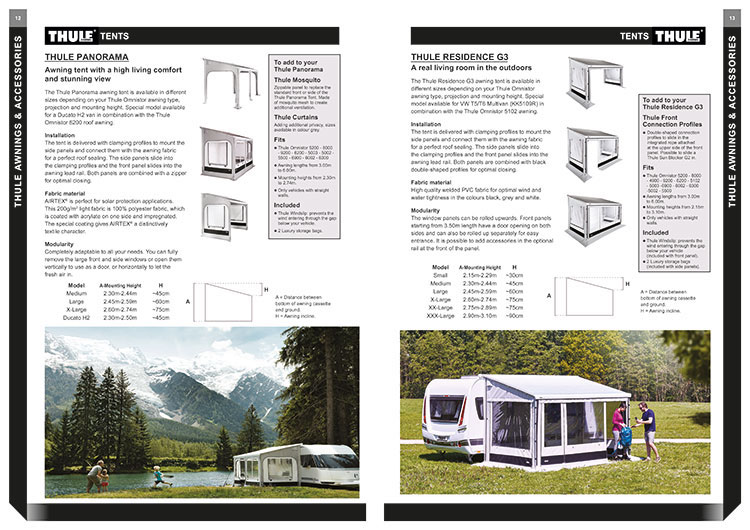 The new 2019/2020 catalogue superceded an old version that was several years out-of-date. With gaps in the internal skillset, E.T. Riddiough partnered with Pindar Creative to complete the project.
Pindar Creative produced the entire document from front to back, guiding E.T. Riddiough through the intricacies of creating a catalogue. The collaborative efforts of everyone involved led to the successful transformation of an outdated 426-page document to a hefty 672-page catalogue with new updated products.
Creating a catalogue of this magnitude is not without its challenges.
Carl Thomas, Managing Director at Pindar Creative:
A project of this nature isn't just about the automation tools, design software and skillsets of our team. The workflow is just as important, We need to work as quickly and efficiently as possible, while supporting the customer at every stage of the process. The catalogue was completed in just under 3 months, which was a great achievement given the work involved.
Pindar Creative provided guidance and support in preparing the source material (which can be a significant undertaking), gathering content as well as sourcing and indexing images. Working from an old 2016 version of the catalogue, obsolete products were replaced, new product ranges added, and 312 additional Schematic pages imported from comprehensive excel spreadsheets with sections reordered for categorisation. The team also worked to TRIGANO brand guidelines, which required a complete typeface change.
The team used Basecamp (very apt given the nature of E.T. Riddiough's business) for project management, team communication and file sharing. This made it easier for everyone to track progress and keep the project moving smoothly. Additionally, amendments on a document of this nature can be cumbersome, however E.T. Riddiough managed this seamlessly by making their own changes in InDesign, before supplying back to Pindar Creative to progress the finished pages.

I think we all under-estimated the scale of this project, but we are delighted with our new product catalogue. It's packed full of information and is easy to use. It clearly shows what our product range can offer and has already contributed to an uplift in sales – proving itself to be a very effective sales and marketing tool. Pindar Creative worked hard to deliver this project and gave us tremendous support at all stages. They were beyond helpful through what could have been a very stressful period.
concludes Frank Ryan.